Preparing students to act with responsibility in a digital world
Technology is not just a subject at Alpha – it is a way of learning & a way of life! At Alpha, technology is an integral part of bringing together the learners, teachers, parents and community and not just a parade of new gadgetry. Indeed, Alpha and its staff have earned widespread acclaim for being the digital revolutionaries in the education space. We are continuously searching for fresh, exciting material and resources to integrate into our ever-evolving curriculum.
The school has created an Information Technology Responsible Use Policy that needs to be adhered to by all students. Cyber safety is a part of our curriculum, and regular programmes regarding the same are also conducted with students, parents and staff members.
Audio-Visual Classroom Systems
Audio-Visual technology is a vital part of the new and modern classrooms. It is a powerful tool that enables teachers to present information and complex ideas in an easy-to-understand method. Students are able to grasp more effectively as their curiosity and varied learning needs are taken care of.
Learning with Tablets and Laptops
Students and teachers have access to tablets that are used on a one-on-one basis to research, explore and create. Students learn to examine a variety of content and work on concept-specific interactive books, games and projects.
Students also have access to the Laptop Lab where each student works on a structured ICT curriculum. Students create assignments and a variety of projects, including presentations, web pages and storybooks as a part of their coursework. Students also learn to 'Code' from grade 1 onwards through the 'Scratch' programming language.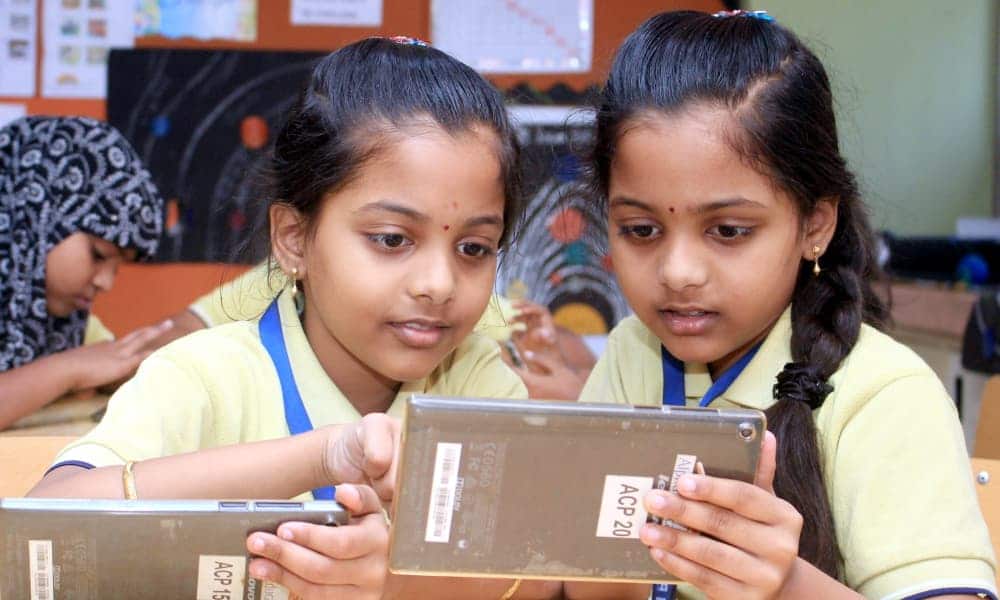 E-library
The digital Library has an online database of digital books, audio and video content that enhances student learning.
STEM Lab
Young children in our school have got a chance to work with tools and equipment to understand the concepts of STEM – Science, Technology, Engineering and Mathematics. The lab contains educational and learning 'do it yourself' kits and equipment on Science, Electronics, Robotics, Open Source Microcontroller Boards, Sensors, Drones, 3D printers and Computers.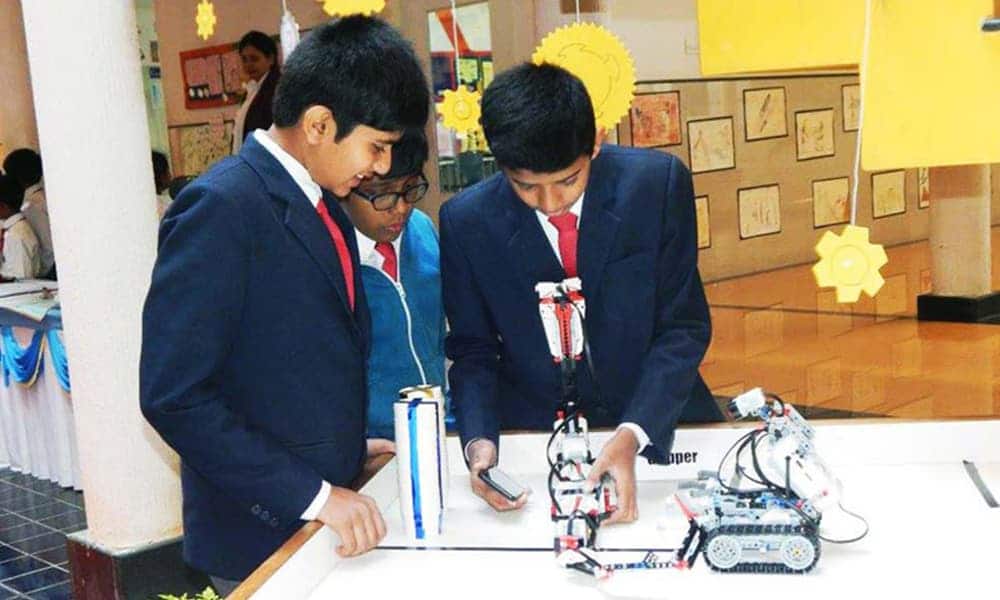 Get In Touch
Alpha Group of Schools,
Alpha Avenue, Sudhana Nagar,
K.K. Nagar East Extn., Airport Post,
Trichy – 620 007, Tamilnadu, India
Admissions Enquiry
Any Other Enquiry
+91 9384055537
[email protected]
For safety & security reasons, a government-issued photo ID is compulsory for entry into the school premises and follow the COVID-19 protocols.