ATAL
Our School has been selected by Atal Innovation Mission (AIM), Government Of India, for establishing Atal Tinkering Laboratory (ATL) to foster curiosity, creativity and imagination in young minds, and inculcate skills such as design mindset, computational thinking, adaptive learning, physical computing and students are getting a chance to work with tools and equipments to understand the concepts of STEAM (Science, Technology, Engineering and Mathematics). The Atal Tinkering Laboratory of our school was inaugurated by a renowned Nuclear Scientist Dr. A.P Jayaraman on 25th August,2018.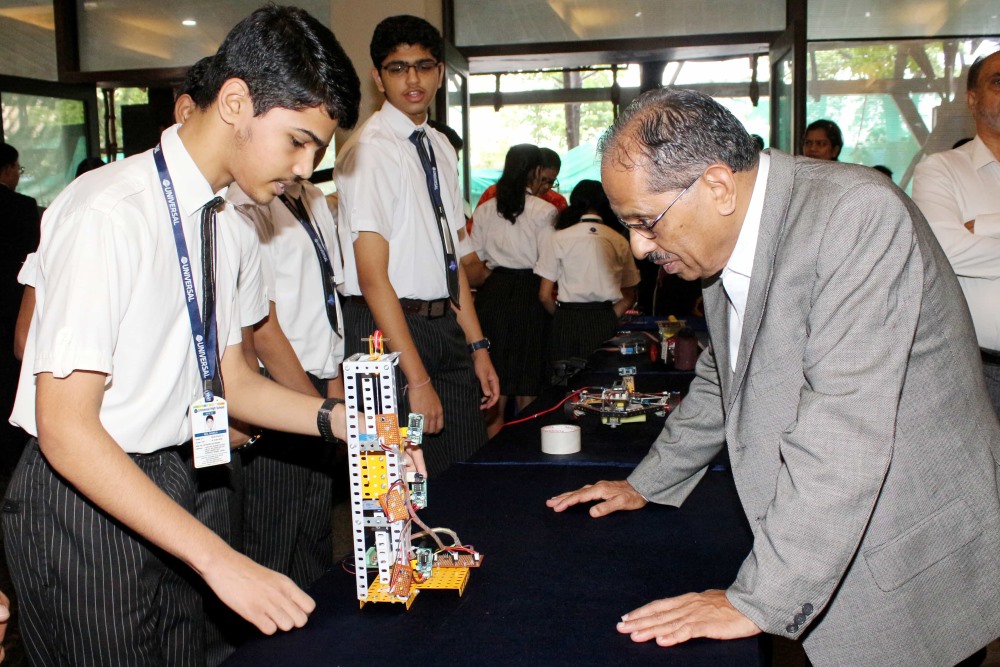 Eco School Programme
We have won the two Handprint Flags for the Themes Waste management and Biodiversity by the Centre for Environment Education.
ISA
We are also the proud recipient of the British council's International School Award for the years 2013-17 and 2017-20.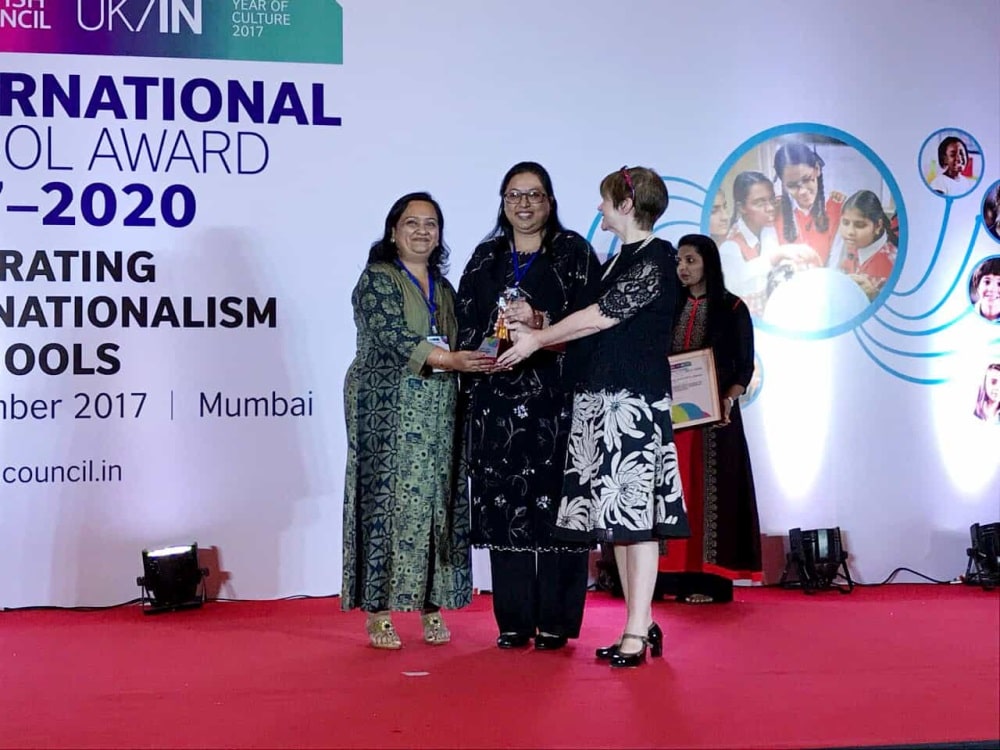 Design for Change
Design For Change is a Global Movement led by children which gives an opportunity to apply learning to real world issues. We have won the Design for Change Award for the AY 2018-19 and our story on Social Media has been nominated as one of the 100 most inspiring stories of change in the DFC 'I CAN ' School Challenge 2018!
A street play was performed by our students of classes VIII and IX at Trichy Railway Station , at Growels 101 Mall and for the parent body to spread an awareness on constructive usage of Social Media . It was a great enlightenment to the society and school because its main aim was to create an awareness campaign through this street play. Our students distributed handouts on Being Responsible Netizens – A guide to online safety.
 International Collaboration
Our students communicated with the students of other school in different countries through a skype session to make a global connection. It is a wonderful platform to exchange information and widen the pool of knowledge. Through the collaborative activity, students learn to share their projects and it opens a window to other countries and cultures giving all of us a new outlook about the world. It encourages the students to adopt a team approach to solving problems and creates a positive and effective environment for learning.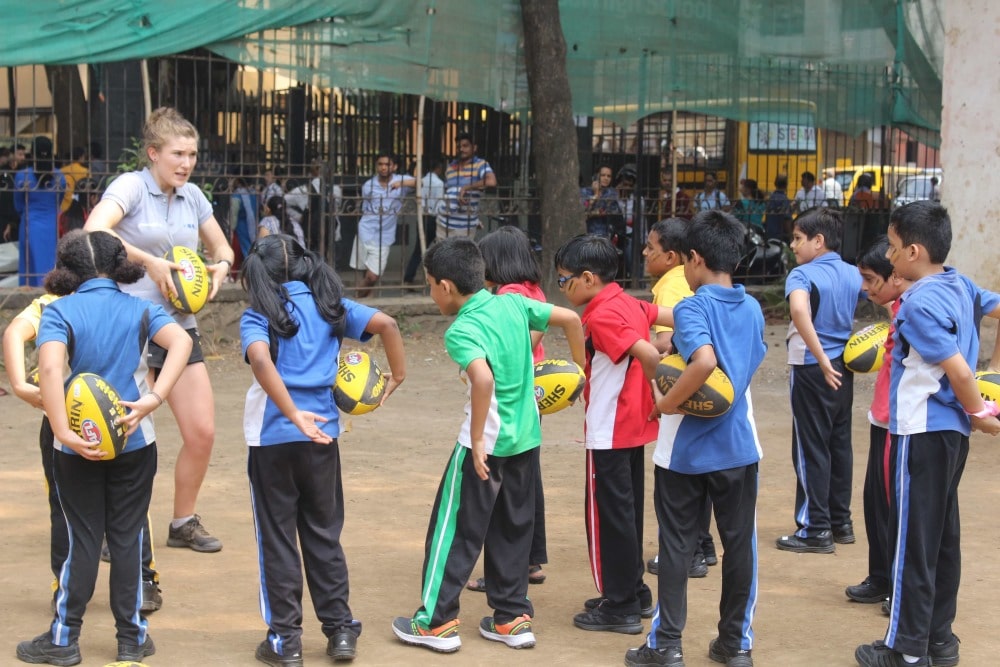 To make classroom learning more experiential our school had invited teachers from Dedridge Primary school, Scotland to interact with our students and teachers. It was a good learning experience as we were exposed to their system , activities and culture of the school. There were exchange of ideas on environment, related to waste management, litter less campaign as their school is also a part of CEE – Centre for Environmental education. The prime focus was on sharing innovative practices and making this world into a happy global shelter.
In order to give a regular exposure to different cultures and help students grow more open minded , adaptive and accepting, the school had also invited international speakers from Brazil and Spain who interacted with students on the topics like culture, environment , diversity of local geography, climate and weather, knowledge about each others countries housing, currency etc. With these ongoing sessions, the students will develop a higher cultural quotient, learn to challenge biases and will act, create and evaluate themselves in the context of a much bigger and broader world.
Get In Touch
Alpha Group of Schools,
Alpha Avenue, Sudhana Nagar,
K.K. Nagar East Extn., Airport Post,
Trichy – 620 007, Tamilnadu, India
Admissions Enquiry
Any Other Enquiry
+91 9384055537
[email protected]
For safety & security reasons, a government-issued photo ID is compulsory for entry into the school premises and follow the COVID-19 protocols.